Currently Available!
Award winning Lady's Vanity with Tuffet

This item has been SOLD!
Scroll DOWN to see all the other items.



Entry Throne
Java Plum wood $5400.00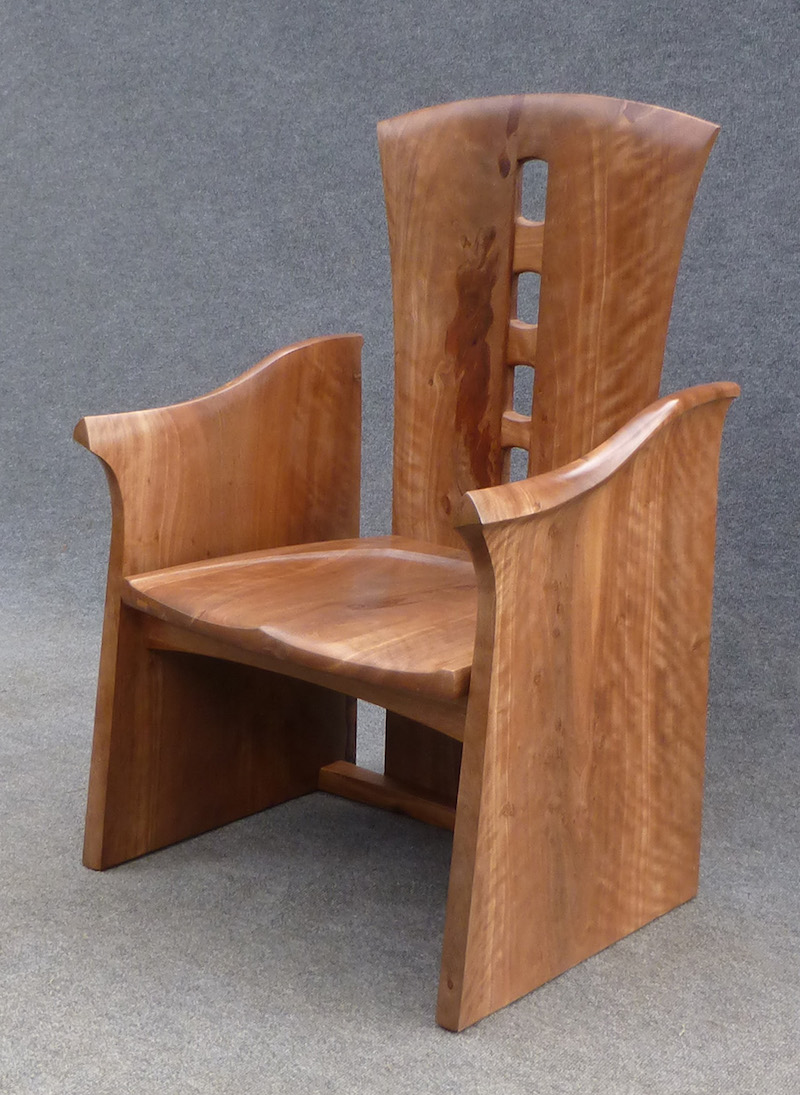 Dream Table
2019. Koa and Wenge $9600.00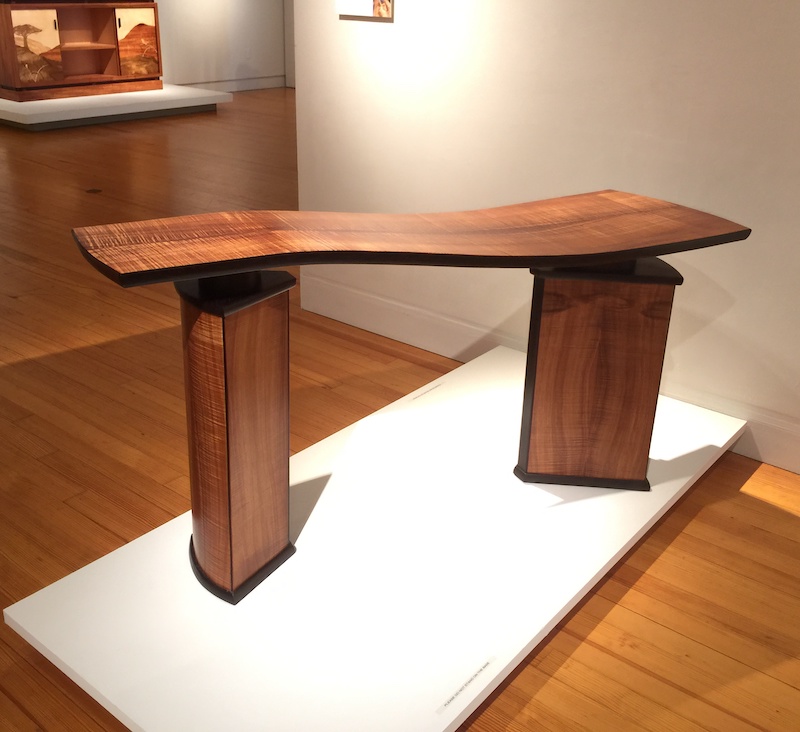 Step Stools
Meditation benches, Various wood ,Mango, Monkeypod, Koa,
Silver oak, Lychee and more. Write for availability. $200. to $300.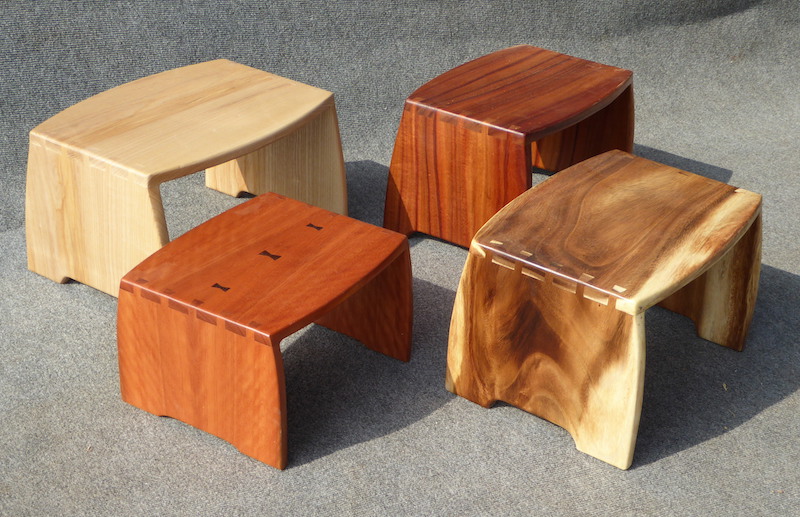 The Nouveau Side Table
Just won top honors at Hawaii's 2020 WoodShow in the masters division. Solid Koa wood and gently curved lines. Detail of top follows. $4700.00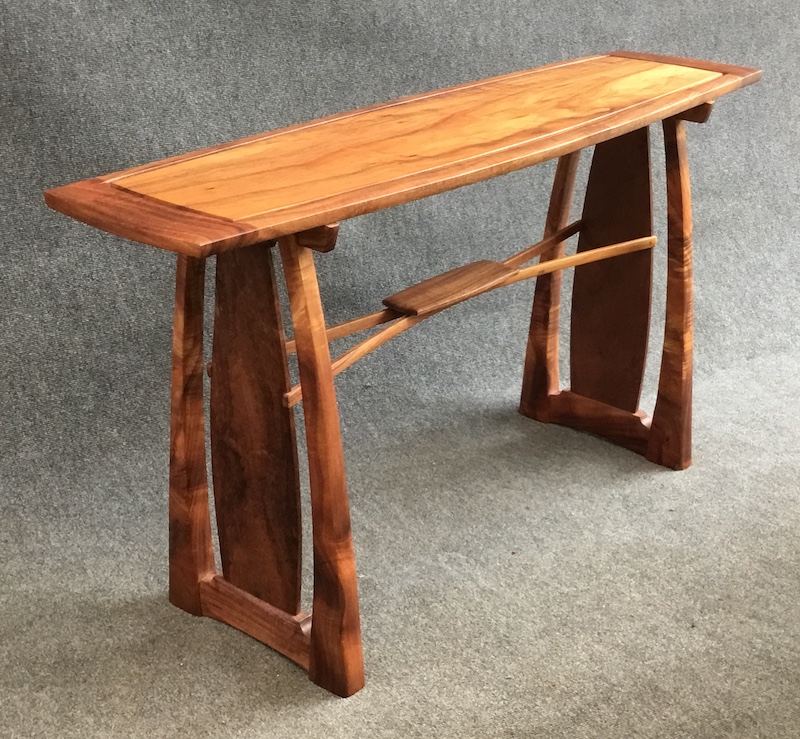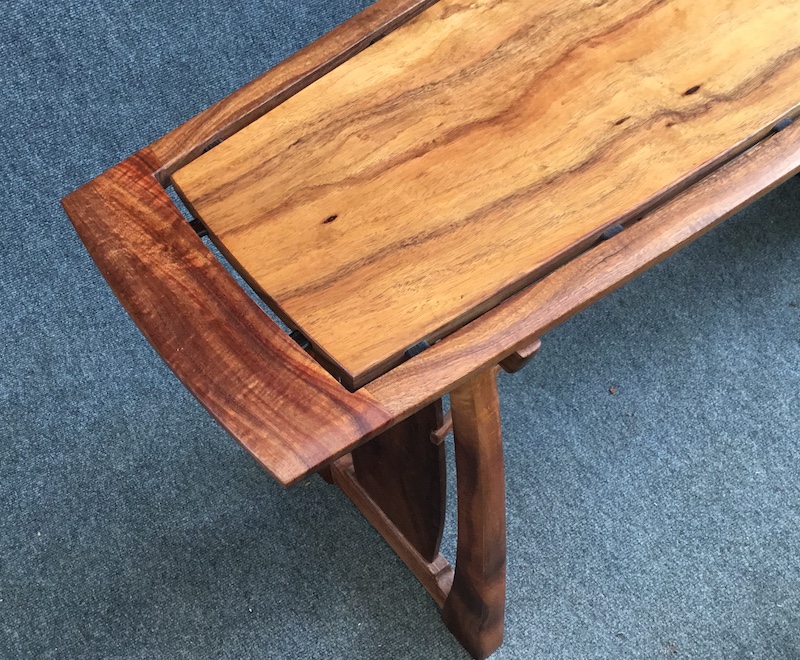 The Tai Lake Rocking Chair
Winner of numerous design awards and small details are still evolving. Solid Koa and exquisitely comfortable, $8400.00. Please inquire about our winter special pricing on this showroom model.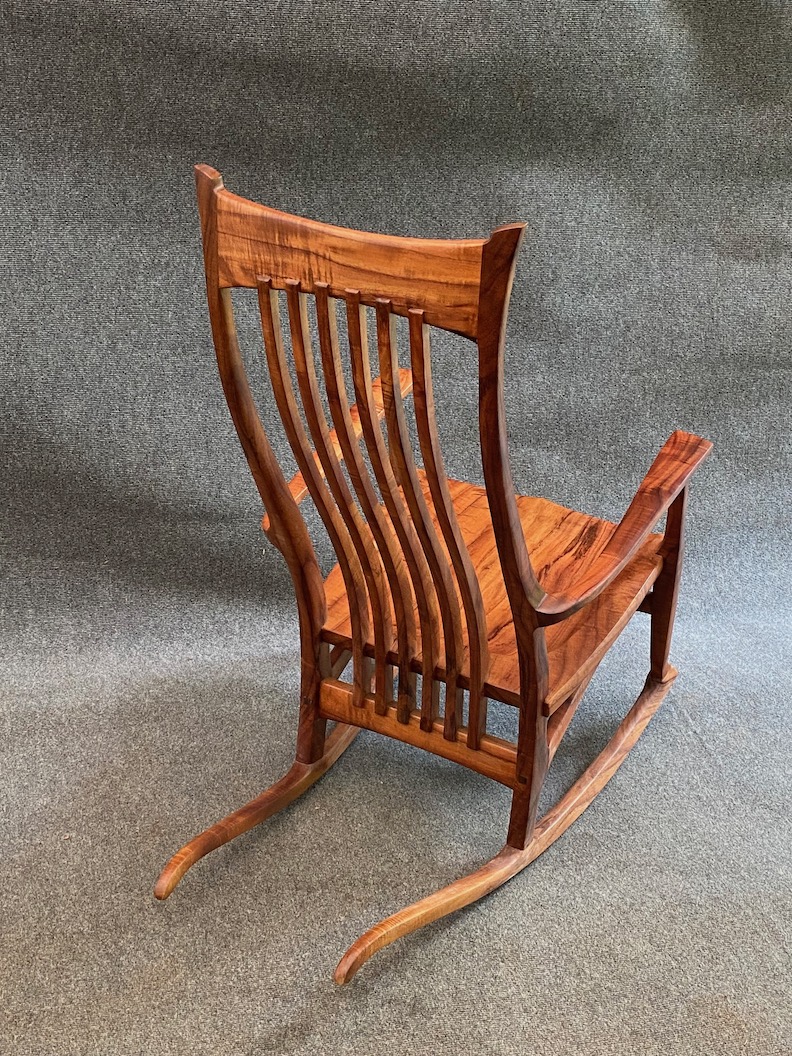 "Frondly Yours"
Koa and Mango marquetry on a solid koa base. This table makes a completely unique addition to any decor. $9600.00 and also included on our 2020 winter showroom sale. Call for pricing.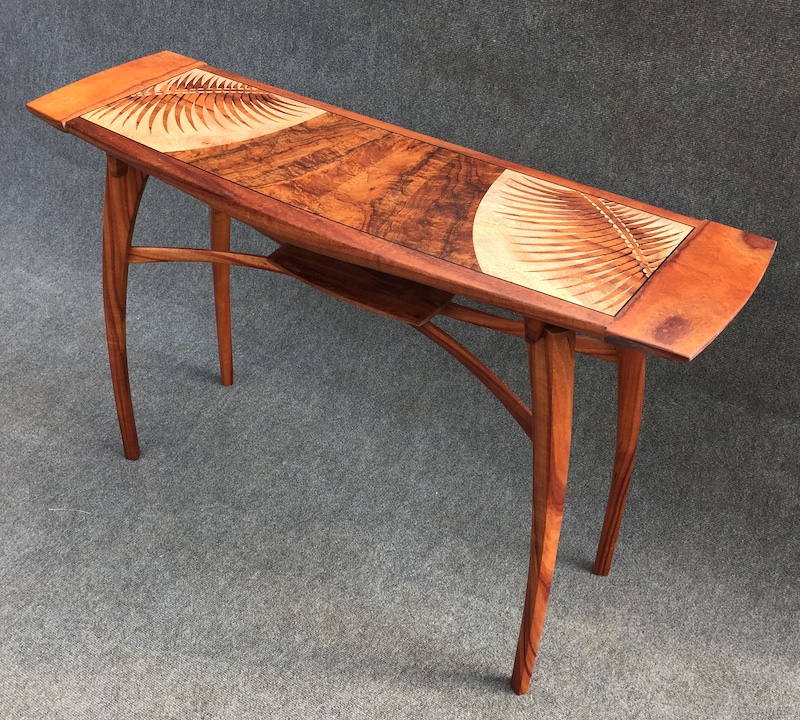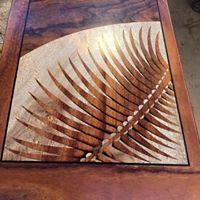 "Kona Gold"
Coffee tables... there are two of these available this year. Koa and Mango Marquetry on a solid Koa base with Ebony inlayed pinstriping and Wenge wood accents. $4500.00 to $5400.00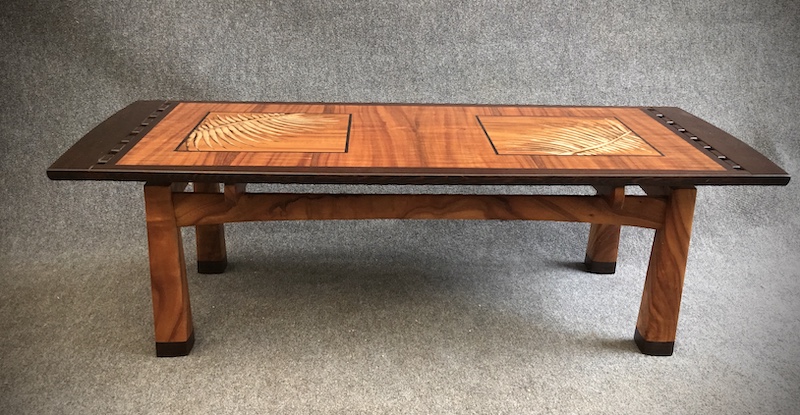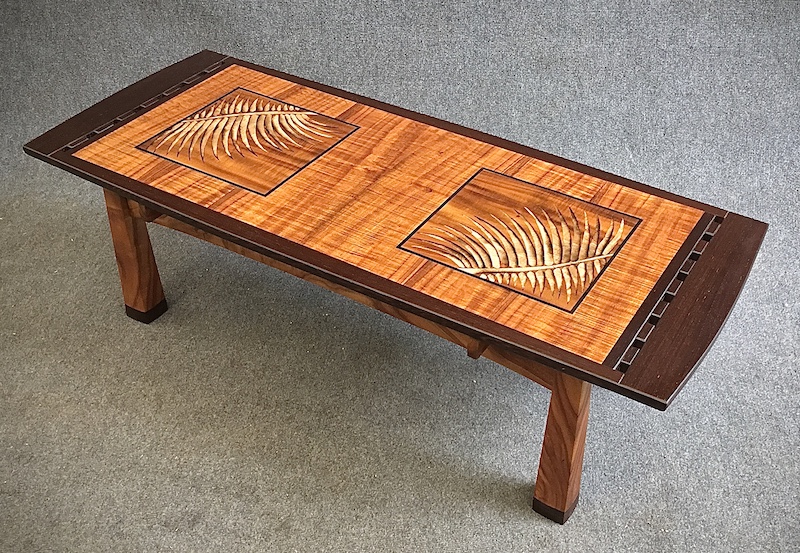 "Mango Slice"
Console table. Gorgeous Mango wood that tapers in width with gently curved ends that are dovetailed into the top. This piece has a great feeling of natural flow and is very easy to place. $4500.00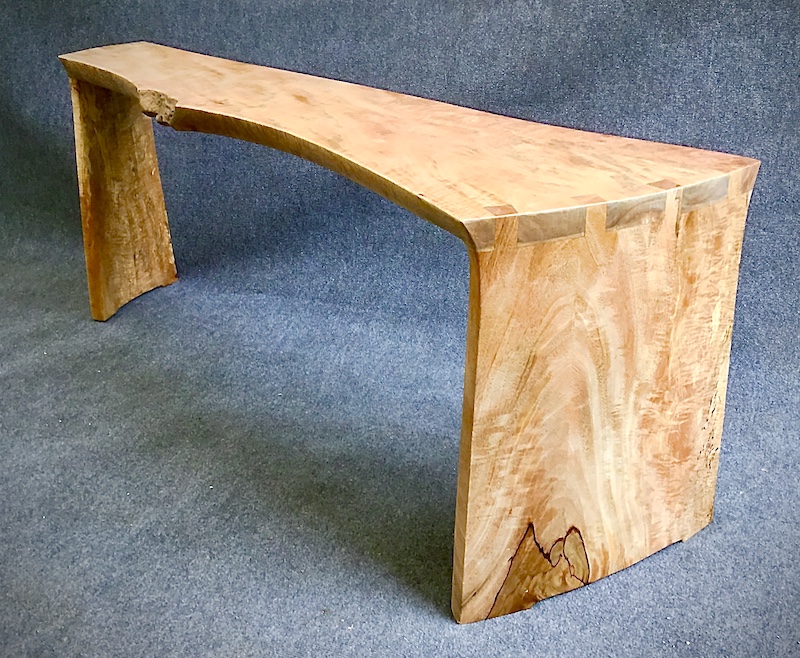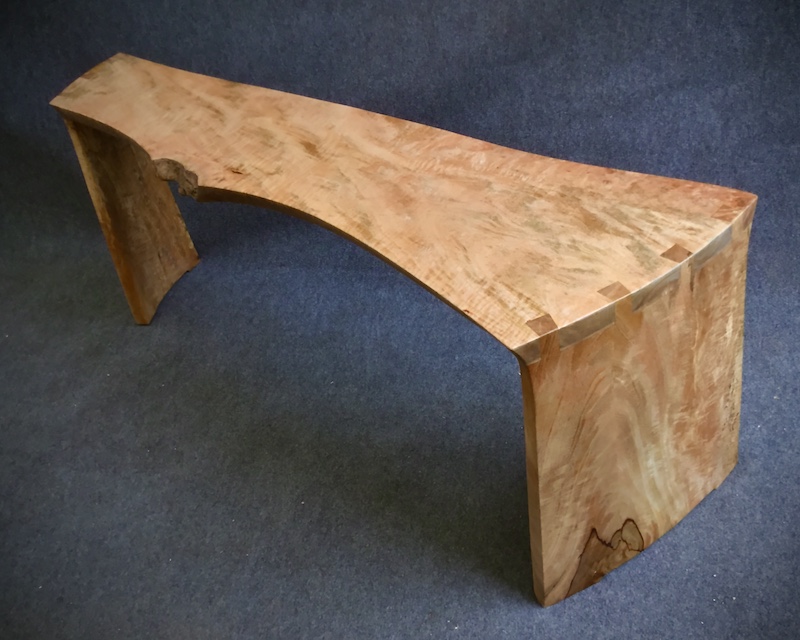 "Shipwreck"
A sculpture for our times! Koa, Brass, Walnut burl, Mango and silver.
"The Shipwreck was effective, I am Lost and Far, and Free" on a silver necklace across a sail that
symbolizes the journey we are all on. $2900.00